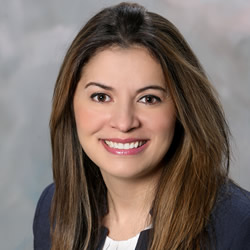 Boutique law firm specializing in immigration, civil litigation, criminal defense, evictions and Consumer protection.
Immigration Law
Criminal Law
Personal Injury
Talk to an
Arab Lawyer in Boston
We will submit your legal issue to licensed, pre-screened Arab attorneys in Boston, Massachusetts who match your search criteria. We verify the licenses of attorneys whom we connect clients with once a year and require them to maintain a zero misconduct record with the state agency issuing their license.
Please note that this submission doesn't create an attorney-client communication. Attorney client relationship is formed only when attorney formally agrees to represent you. By submitting the form below you are giving permission to the attorneys we match you with to contact you.
My spouse and I have been separated for over 3 years and I want to finalize a divorce. We separated because she was emotionally abusive to me and to our children. We have no property to divide and the kids have lived with me full-time since she left. Can I get an uncontested divorce and is that the same as a no-fault divorce? I won't agree to say in the divorce paperwork that we separated amicably, but there is no need for us to go to court for divorce or custody, either.
Published on 03/08/21
Answers: 0
My kids' Dad and I are splitting up and we have 2 kids. We are trying to reach an agreement on custody but have some questions about legal versus physical custody. I have no problem sharing time with the kids but I don't want to have to get his permission for everything relating to them. He is difficult to deal with and is very religious – he wants our kids enrolled in catholic schools and for them to be confirmed in the church. I want to have the final say because I don't trust his judgment on certain issues. I'm told legal custody is the thing that controls decision-making in custody cases. What is the difference between legal and physical custody and can we have an arrangement that allows each of us to have the kids an equal amount but gives me final decision making power?
Published on 03/08/21
Answers: 0