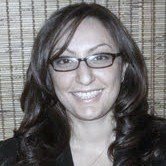 Jafar Law Office, LLC is a small law firm based in Bensalem, PA serving the Philadelphia Metro Area since 2010. The owner, Maram M. Jafar, Esq., pract
Immigration Law
Bankruptcy and Debt
Business Law
Talk to an
Arab Lawyer in Pennsylvania
Once you complete the search form below, we submit your legal issue to licensed, pre-screened Arab attorneys in Pennsylvania matching your search criteria.
Please note that your submission gives permission for the attorneys we match you with to contact you. It does not create an attorney-client relationship. If an attorney agrees to represent you, they will formalize their professional relationship with you directly.
My fiancé is a U.S. citizen and I am not. He is very wealthy and says he won't marry me if I don't sign a prenup agreement saying I get nothing if we divorce. If I move to the U.S. to be with him I will have no job. If he cheats on me and divorces me while I am in the U.S. I will have nothing – no way to support myself. My English is not good and I've asked him to have this agreement drafted in Arabic so I can read and understand it. He claims he can't find an Arabic lawyer to do it. How do I go about finding a lawyer to translate this document for me and tell me whether I should sign it or not? We live in Philadelphia.
Published on 03/08/21
Answers: 0
I have a good friend who is an Iraqi woman married to a Saudi man. He has been abusive to her and she filed a domestic violence order against him. She needs an Arab lawyer to help her understand the process of divorce and how to get away from this man. He is currently in jail on the domestic violence but won't be there much longer. She is also terrified that when he gets out, he will try to take their 9 month old daughter back to Saudi Arabia. What does she need to do to get an order stopping him before he gets out of jail and tries to take the child. Also, where can she find a good lawyer who can help her with this divorce? They live in Philly and she hasn't been able to locate someone to help her.
Published on 03/08/21
Answers: 0