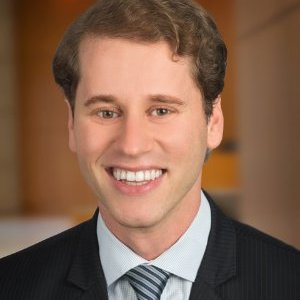 Feras Mousilli is Managing Partner of Lloyd & Mousilli and advises business clients on a range of technology law issues. He specializes in counsel
Intellectual Property
Business Formation
Corporate Law
Talk to an
Arab Lawyer in San Francisco
We will submit your legal issue to licensed, pre-screened Arab attorneys in San Francisco, California who match your search criteria. We verify the licenses of attorneys whom we connect clients with once a year and require them to maintain a zero misconduct record with the state agency issuing their license.
Please note that this submission doesn't create an attorney-client communication. Attorney client relationship is formed only when attorney formally agrees to represent you. By submitting the form below you are giving permission to the attorneys we match you with to contact you.
My wife and I live in San Francisco and I work for a start-up tech company. The company has the potential to become very large and profitable. My wife and I signed a prenup before we married. I have some technology patents that I acquired before we married, and now my company may be interested in moving forward with some of my ideas and products. We didn't specifically reference my patents in the prenup. I honestly didn't even think about them at the time. If the patents do become valuable and my wife and I were to divorce, does she have an interest in them? If that is a possibility, is there anything I can do to amend the prenup so that the patents remain my property regardless of what happens to the marriage?
Published on 03/08/21
Answers: 0
Spouse and I went to court to file for an uncontested divorce in San Francisco Superior Court. We aren't fighting about anything and have agreed on custody of our kids. When we turned in the paperwork the court clerk told us we needed to submit a child support calculation. We told her that we agreed to work out child support between ourselves once we get settled in our new places and see what our expenses will be. She said the court will not process our paperwork for the divorce without that calculation. What do we need to do to get a child support calculation or get the court to give us the uncontested divorce without one?
Published on 03/08/21
Answers: 0